Here's our story
Our story began in London when Alex and I decided to quit our day jobs and head to Goa in South India for a new life. Alex was a professionally trained chef working in a top London bistro and I was a software developer making video on demand applications. We were both a bit stuck in a rut with nothing to look forward to except long journeys to and from work and of course, the weekend! We had no idea what to expect, we didn't even think about it. Just an invitation and an idea. We said a tearful goodbye to our family and friends and hopped on a train, then a plane and were finally deposited in a humid Gao by a very talkative and knowledgeable local taximan, who we now call Joe. The idea was to sell food in Goa's two Saturday Night Markets. We had no idea what or how, we just went with our enthusiasm and our passion for food.


Just arrived in Goa. Straight to the beach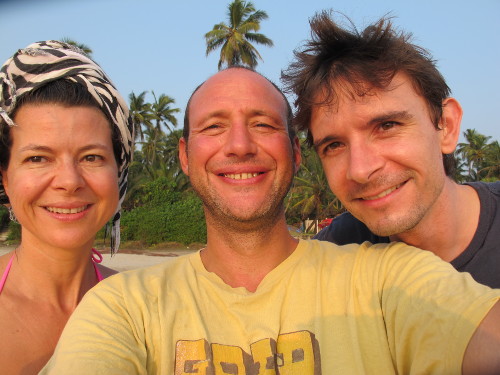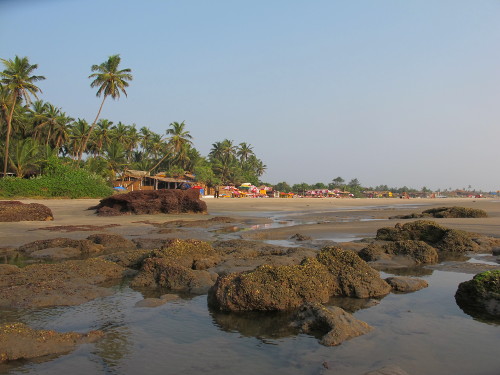 Boats on a southern beach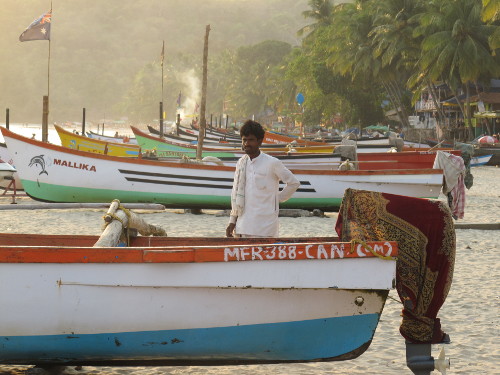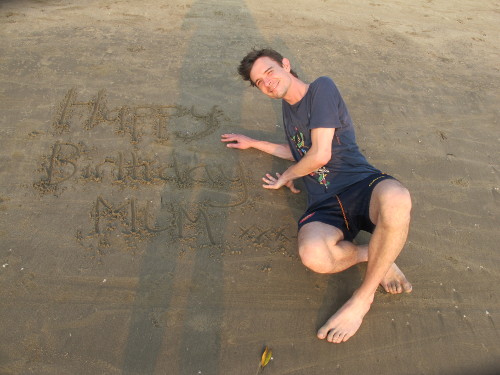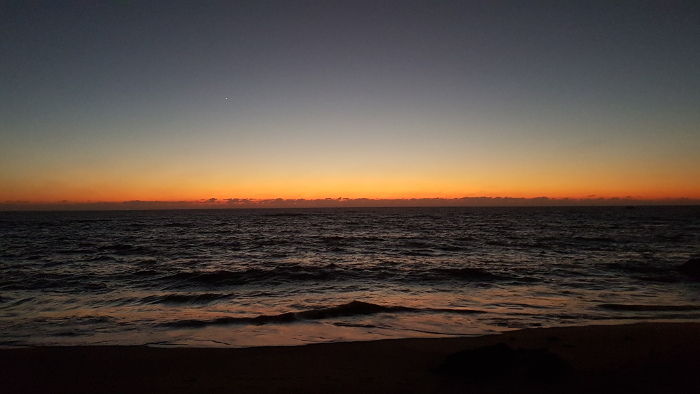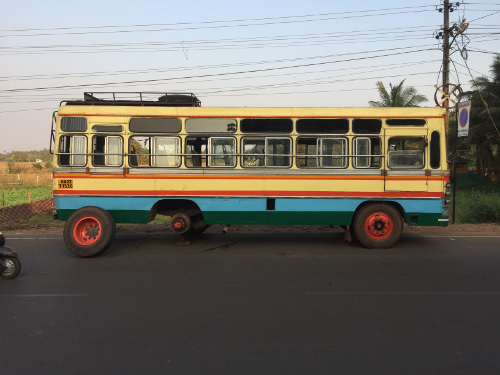 Beach life ....
After a few weeks of exploring Goa and living the untold experiences we set our minds to thinking of a concept for our food. But we weren't ready yet, we had to find all the equipment and find suppliers. Not an easy task in somewhere like Goa when you're fresh of the plane. One of the two markets we wanted to sell at was opening soon so after arranging a stall we headed down one evening all pilled into a rickshaw with our equipment and our first food concept, bistro food. We were very quiet that first Saturday night but it didn't put us off. The next week we tried a completely different food, meat balls this time. We were busier and we thought we'd give meat balls a chance. We had beef, chicken, and also (my favourite) cheese balls. After 3 weeks of this we could see other people were way busier than us so we had another think.

I remembered my time in Mexico and the street food we ate there. Simple but tasty, honest and quality street food, tacos, corn with spices, and at home in the evening we'd have burritos. Yes, massive delicious burritos. We thought up some recipes and got even more equipment so we could make and cook burritos and off we went to the market. We tentatively starting selling our burritos with our made-up recipes and sauces and slowly and surly we got busier and busier. We knew, finally, we were on to a winner. And that's where The Burrito Boys were made. The markets were thriving with thousands of tourists from all over the world. It was so exciting to be part of it.


Different signs back then...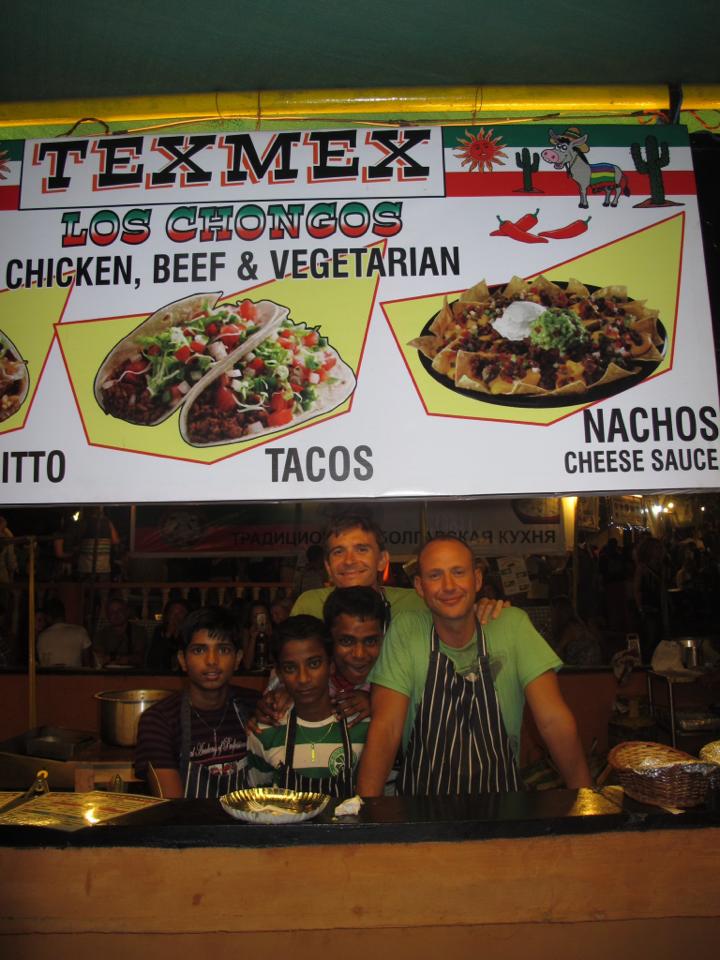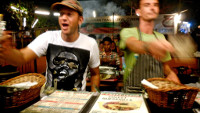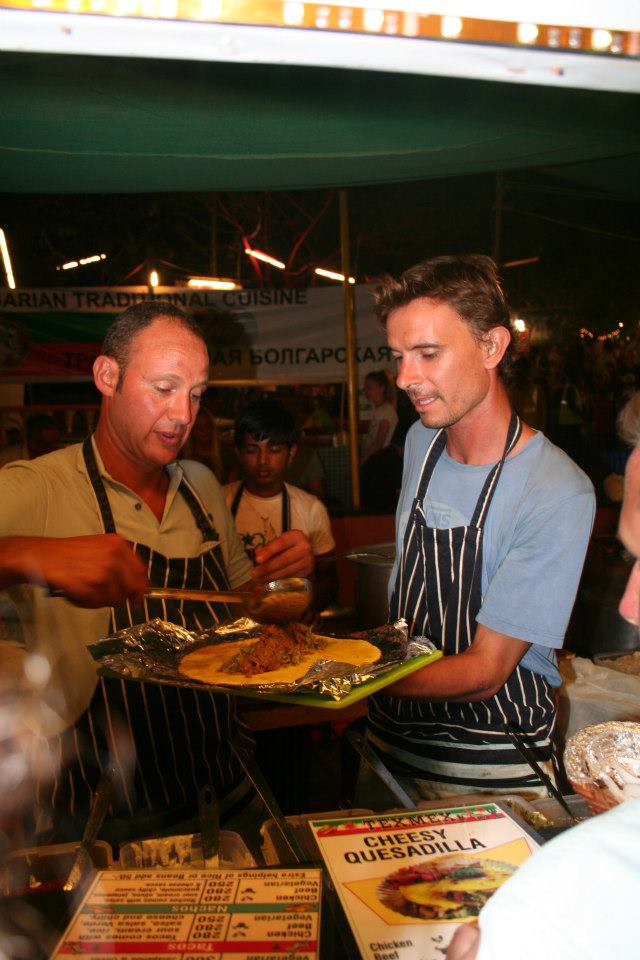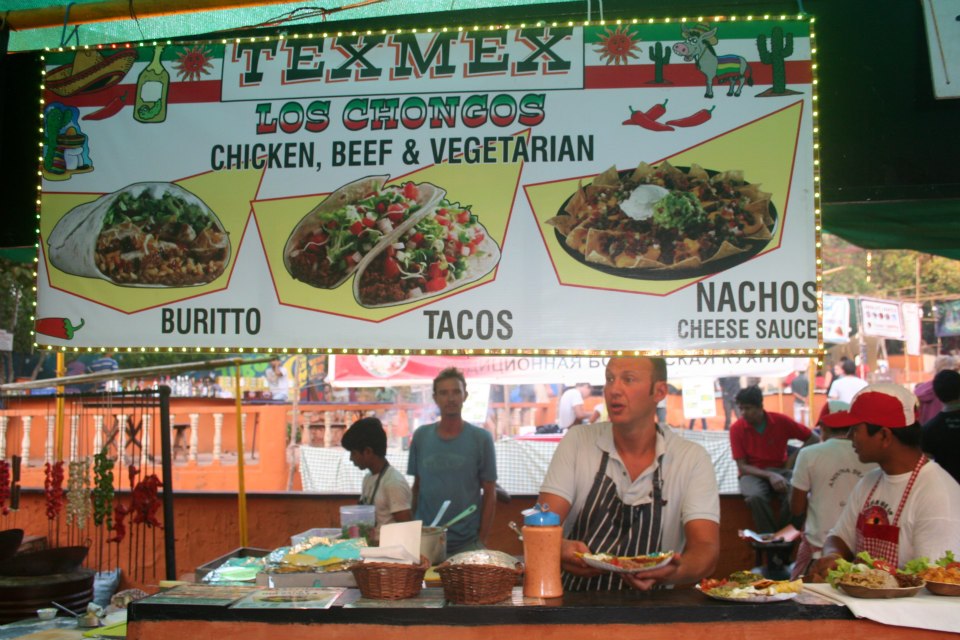 It was such a buzz, the markets were alive ....
After 6 crazy months our first season was under our belt it was time to come home to the U.K. Armed with our new identity we signed up to Colchester Street Market and traded all season. Of course we didn't have any equipment and had to start all over again but we knew what we wanted to do and how to do it. We even bought a dough roller to hand make every tortilla. We found our first kitchen in a pub, bought a small van, got all our paperwork in order and started trading. We were the only stall on the street, which was a bit intimidating at first but we got used to it. During this year we did our first food festival, along with Camden Lock market on weekends and our first ever festival, Brownstock. We had to audition for the Camden lock slot whereby we had to set the stall up and trade few a hours during a week day lunch time. We were terrified they were going to reject our food. But we got through and went on to work on the busy Saturday/Sunday slots.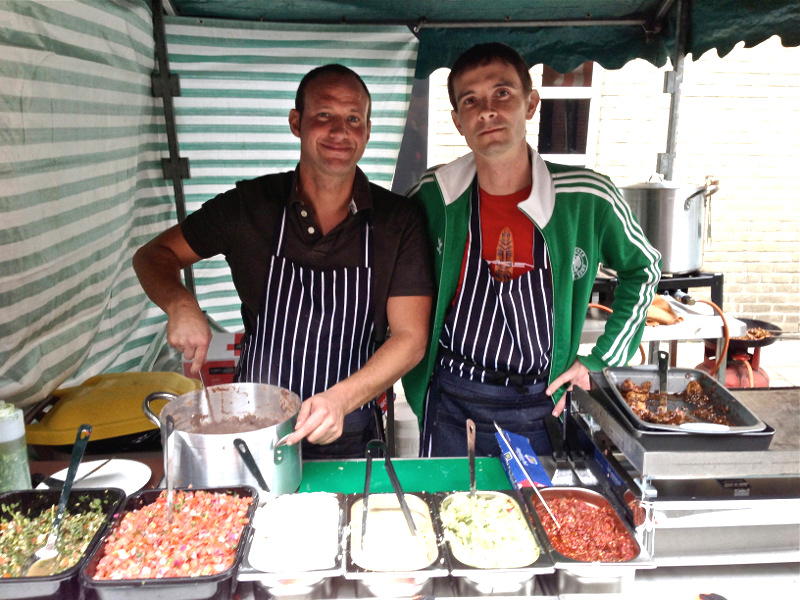 Our handmade tortillas, chilly and salsa Verde..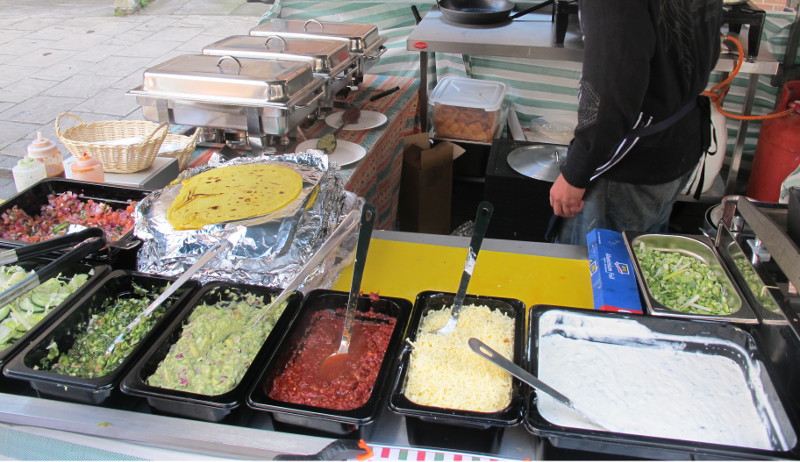 We built up a good customer base in Colchester, which gave us confidence to go further.


Auditioning @ Camden Lock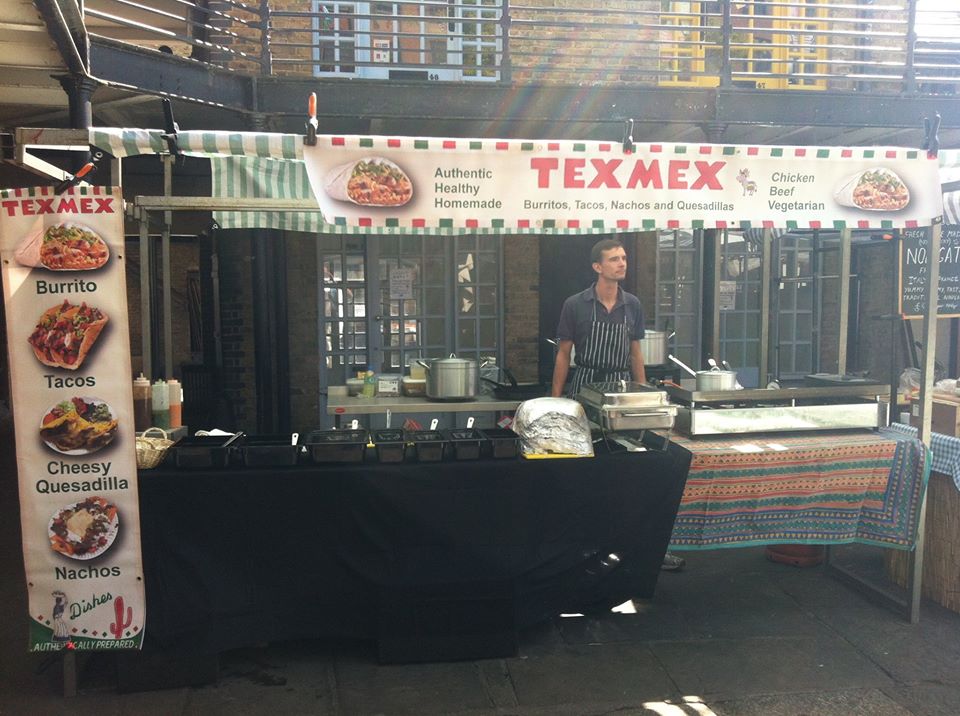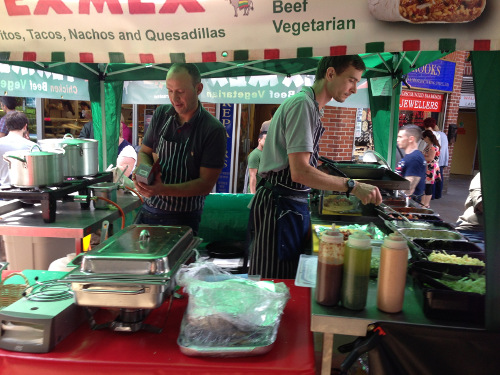 BROWNSTOCK, what a weekend - seating too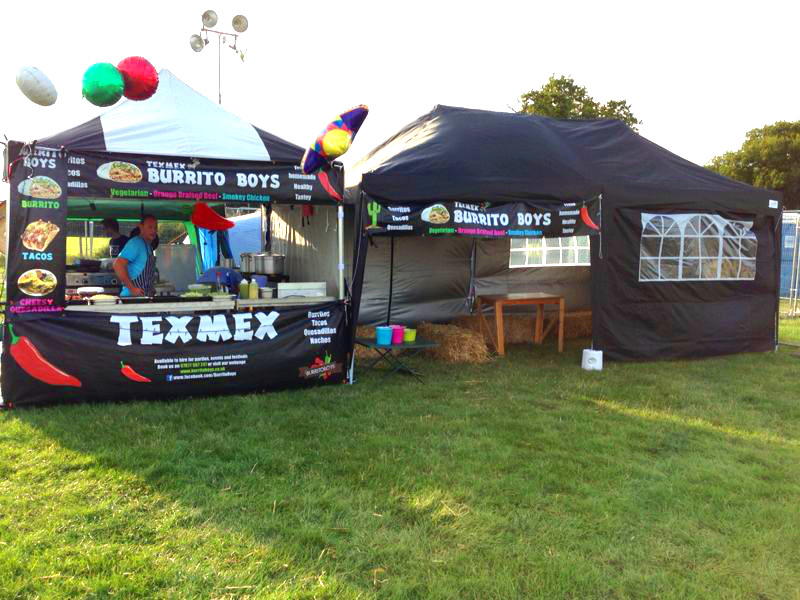 Camden lock was tough because we'd have to set out early from Essex and drive there and hope to get on in time before the cut-off point, after which you have to drag all your stuff from your van a long distance. Time keeping wasn't always our strong point.
Us and our cool neighbour on the lock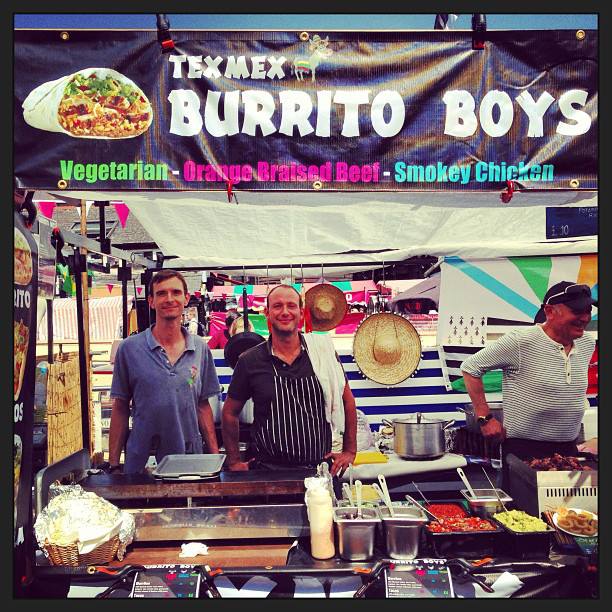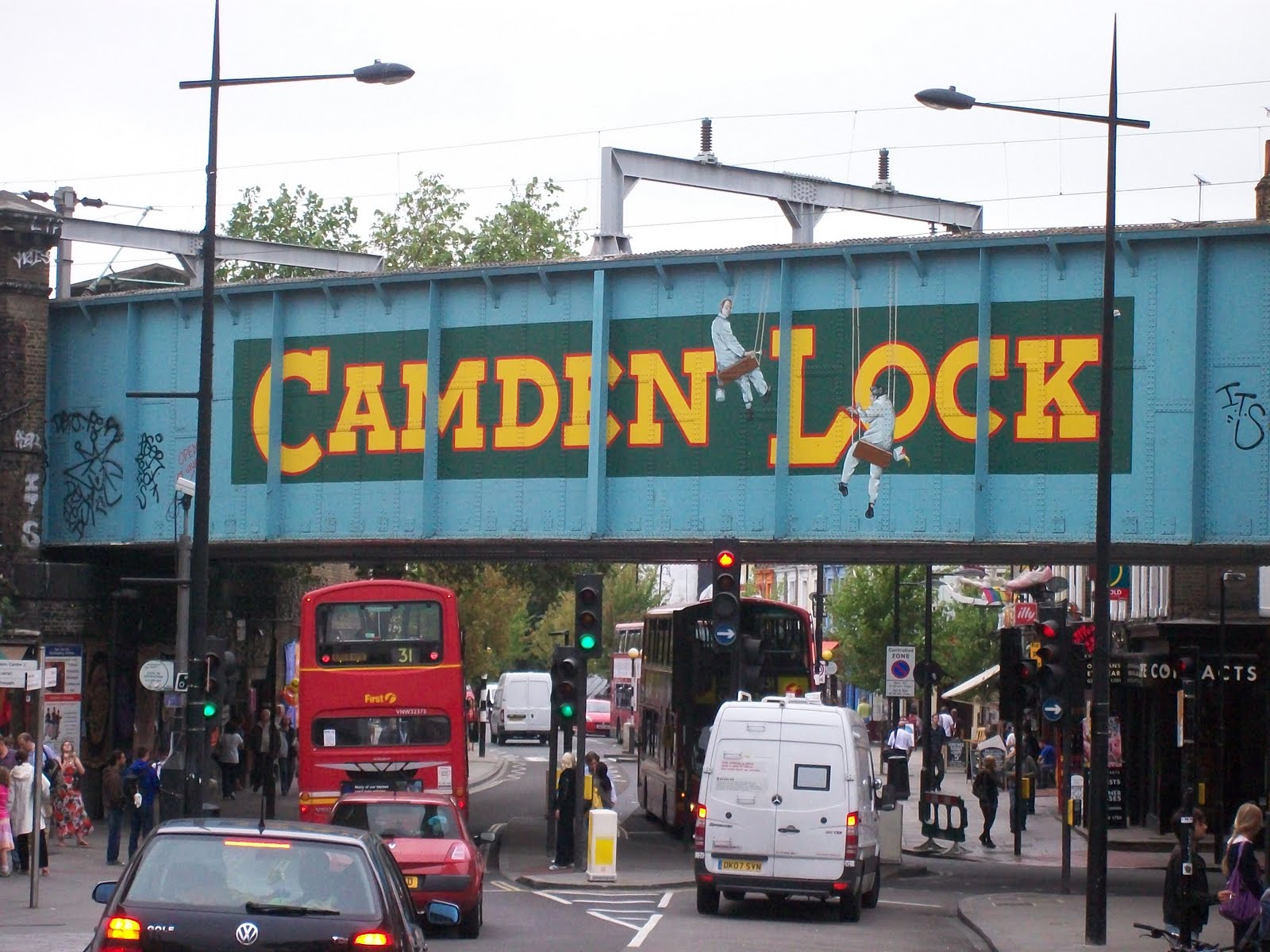 Our stall for the music event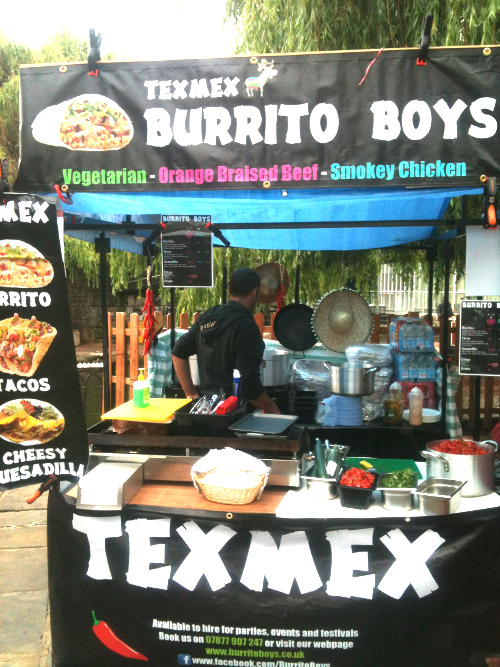 One time we got stuck at Camden because our van was locked away in one of the arches after a big music event called Camden Lock Live. We had to bus across town to Alex's aunt and sleep there for the night. We were tired ;-)
Having finished our 6 months in the UK we are now ready and eager to go back to Goa. This time we took our laser lights to run in the clubs that we found the in the first year. This was another dream come true as we're equally passionate about music and lights as we are about food. Those crazy parties were so much fun and we made many more friends who continue to inspire us to this very day, musically and gastronomically.


Soma was rocking every Sunday night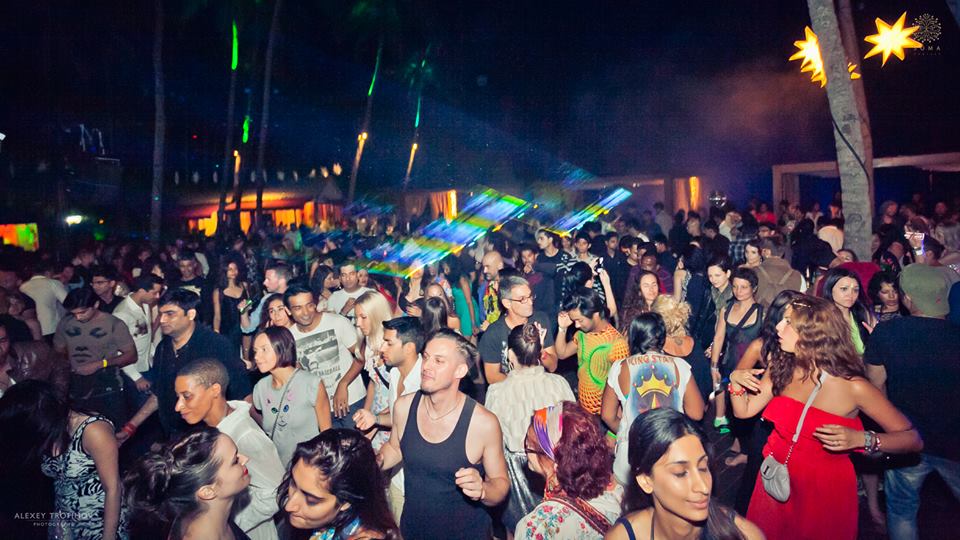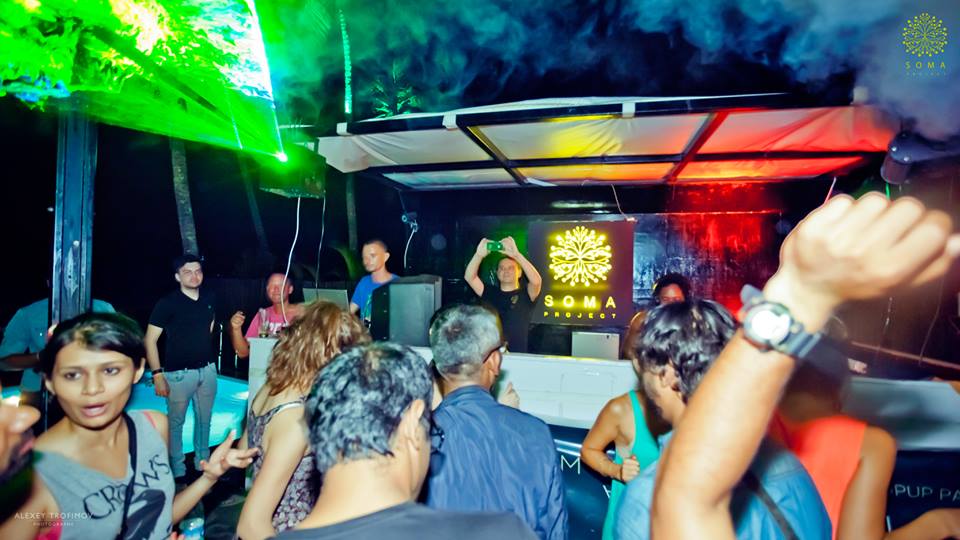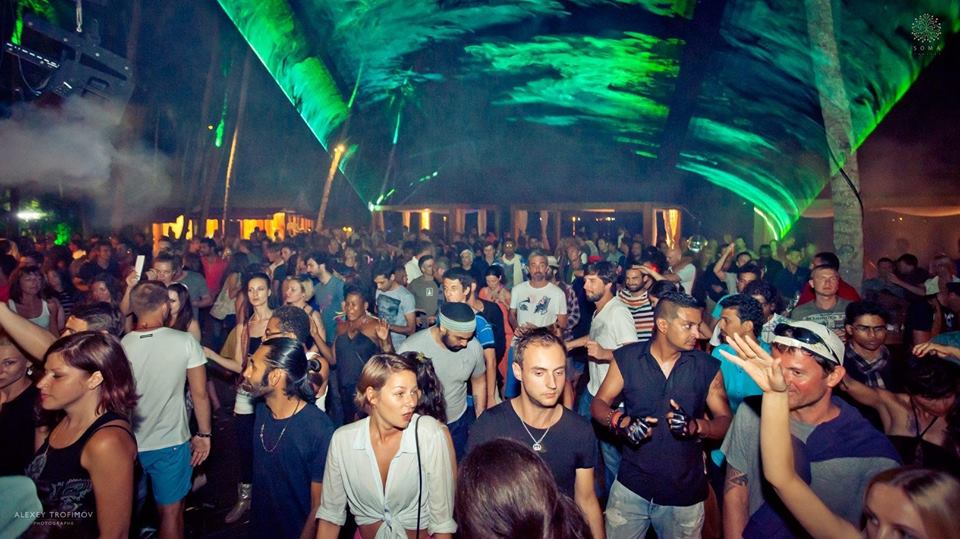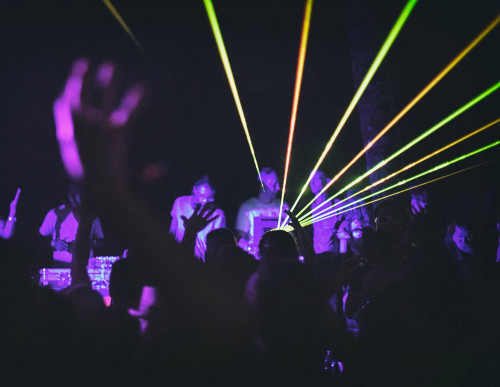 Sasha was pioneering in deep house and techno at the time along with a handful of other clubs.
We travelled back and forth from England to India for the next 5 years or so, improving our food and skills, using better equipment, designing better decorations. We became more daring about where we traded. The festivals we were doing were getting bigger and bigger until finally we arrived at Glastonbury. We even had 2 stalls there.
England was a lot harder graft than India. In England we sometimes didn't get a day off in between festivals because they were so long. We'd get one day back at home to prepare the sauces, re-stock, clean and repack the vans and then we were off again on long journeys to the next festival. But the festivals in the UK, even though it was such hard work, were so much fun. For example ...
Takes strong men to set these up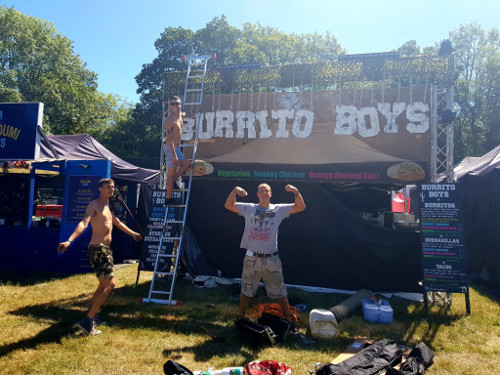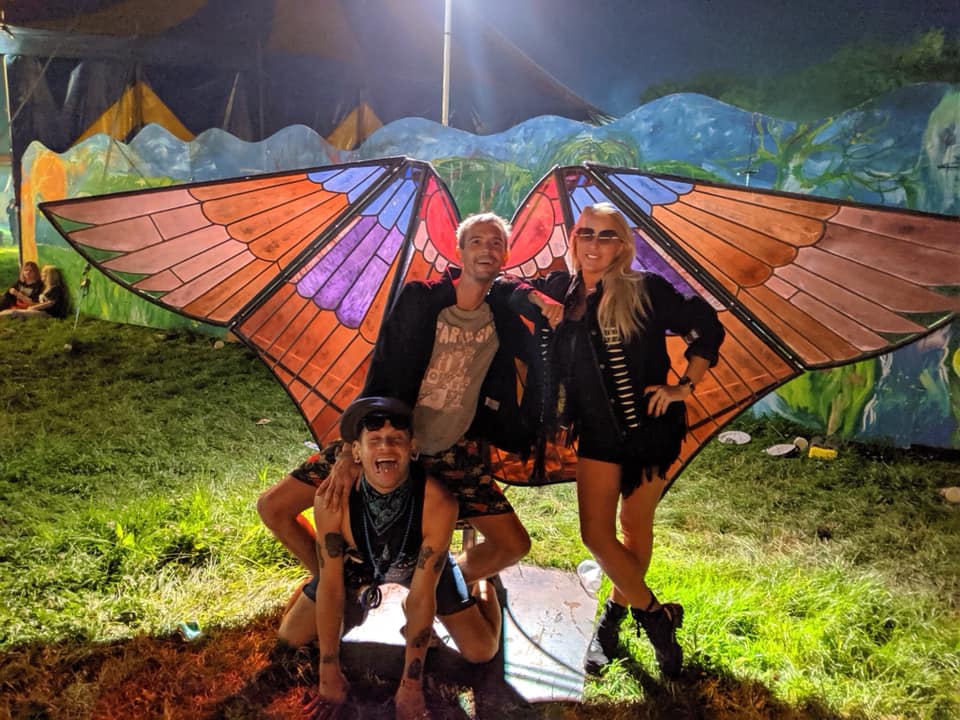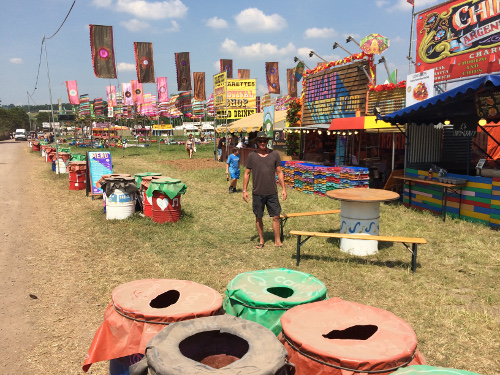 Getting used to a 'material' world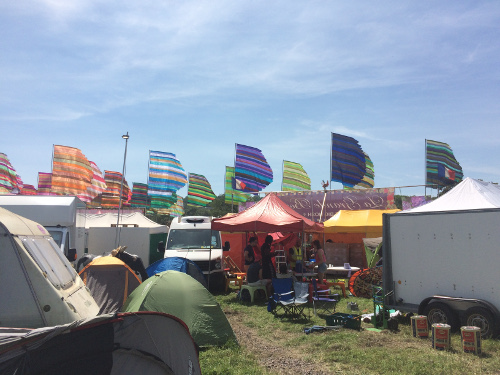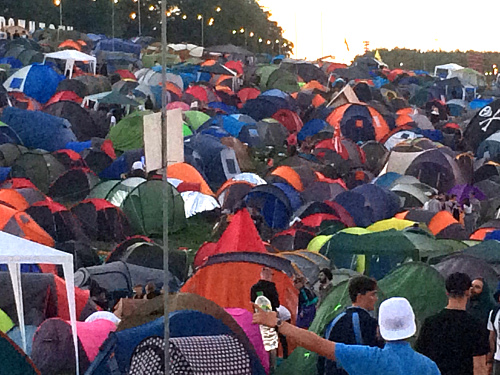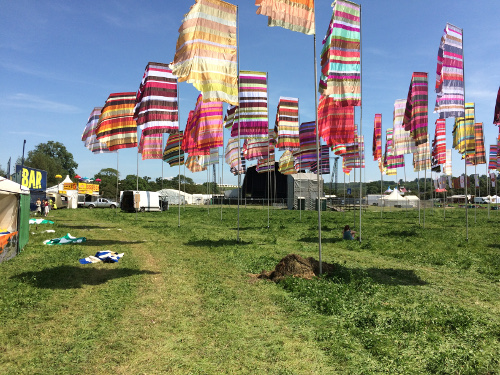 The VERY open spaces (cliff)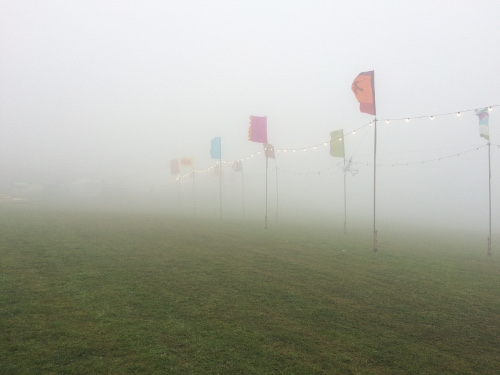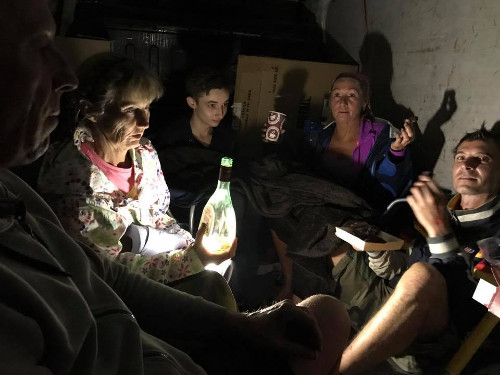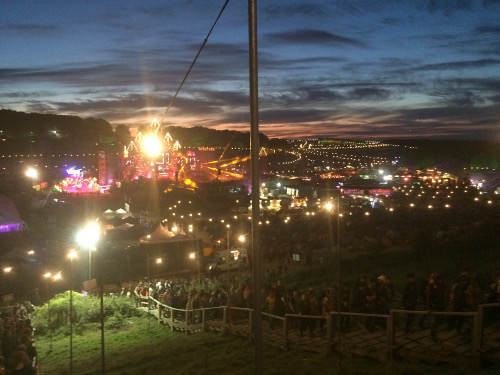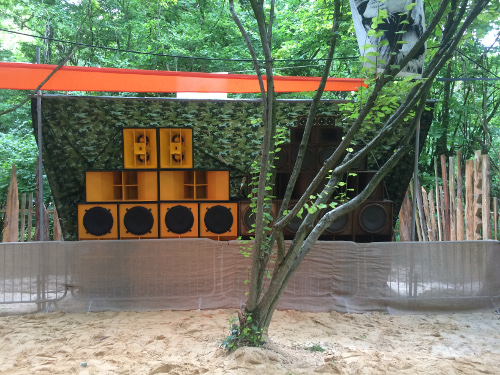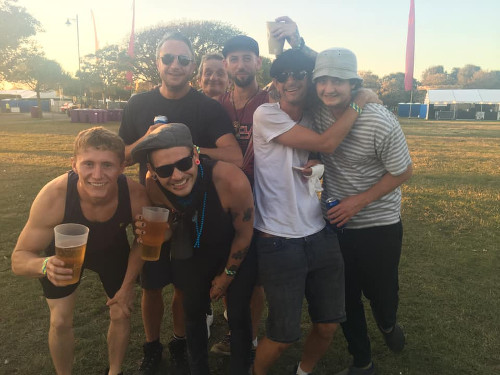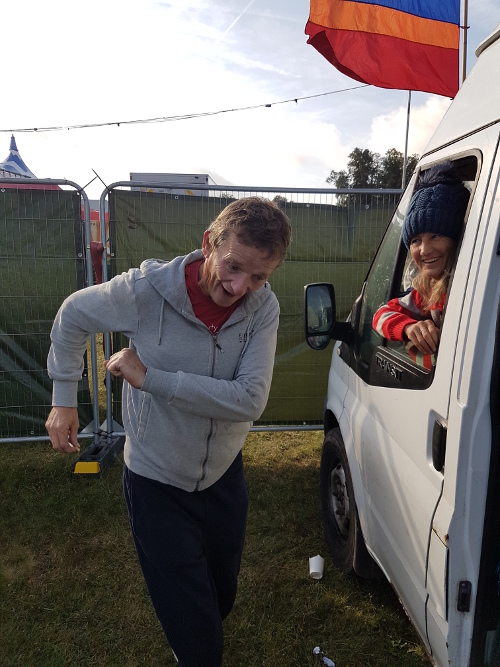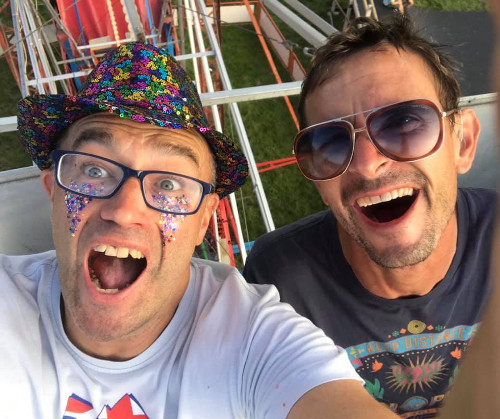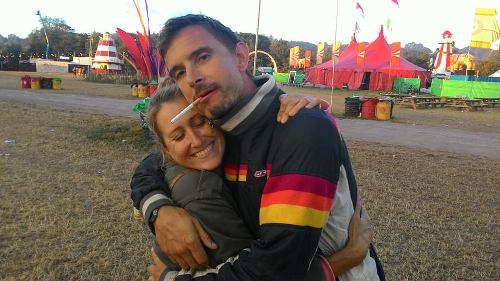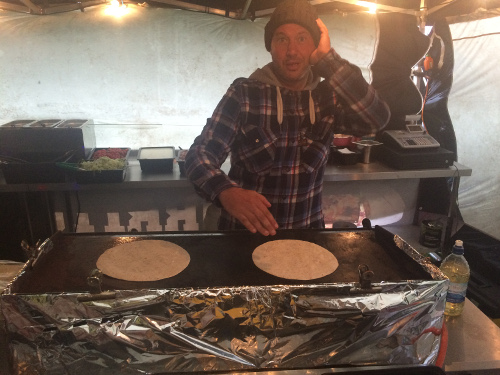 But most of all the Burrito Boys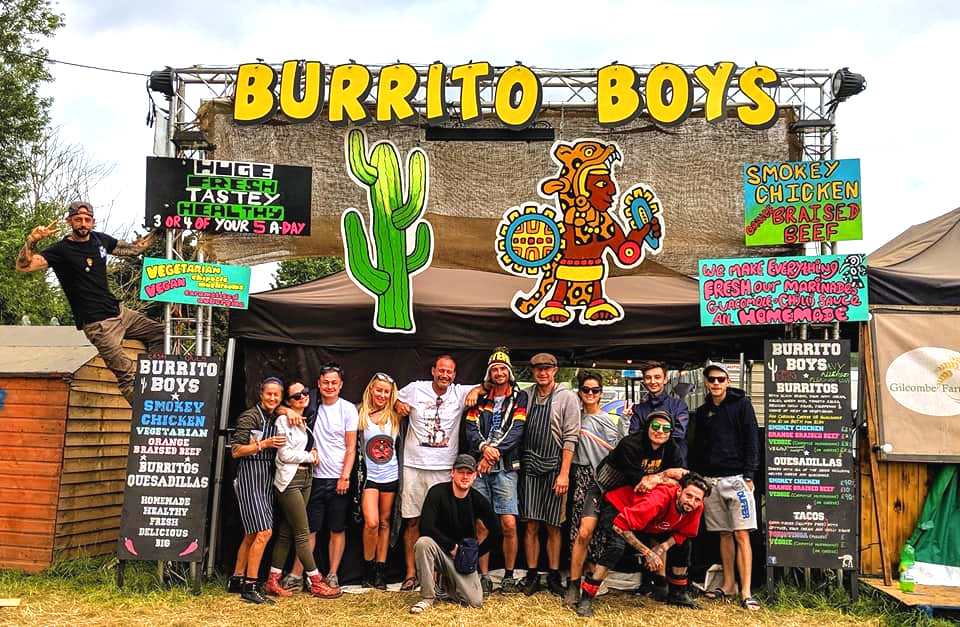 Our journey now takes us to the current day and another dream has been realized. We've opened a delivery service in Ipswich. The plans for our future depend on what we do RIGHT NOW and we've got no plans on slowing down. Look out for a Burrito Boys near you. ;-)